Payment Options at the Ballistol-Shop
Here you have all options
Cash on self pick up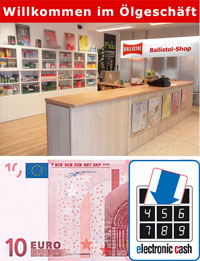 If you like to pickup your products by yourself, you may pay also cash or by ec-cash. We don't charge fees for self pick up. Therewith your products and your invoice are ready for collection, please give us a short information when you want to collect your products. Here you will find the Ballistol Shop in Meerbusch.

Direct debiting
In case of direct debiting you have no effort with the payment. We debit the amount ca. 2 to 3 days after shipping from your bank account. Therefore we need one-time a debit order from you. This order is possible by fax, email, letter, or online while shopping in the shop.

Paypal

PayPal is the safer, easier way to pay and get paid online. The service allows anyone to pay in any way they prefer, including through credit cards, bank accounts, buyer credit or account balances, without sharing financial information. Paypal includes a proven buyer protection system especially for online buyers. If you own a papal account, please use our addressee info@ballistol-shop.de
Paypal prohibits the payment of defense sprays
If you buy a CS spray or a pepper spray here at the Ballistol Shop, there is unfortunately no payment by Paypal possible.

Sofortüberweisung

With SOFORT Überweisung online shopping payments has never been easier! You can use your own online banking login details ‐ convenient and secure. And thanks to the transaction confirmation your order can be processed more quickly.

Money order

If you want to transfer the amount yourself, please use the following bank account:
Sommerhoff GmbH
IBAN: DE22370691647305184017
BIC: GENODED1MBU
Bank: Volksbank Meerbusch
Cash on delivery
C.O.D shipments are only available fpr Germany and Austria. C.O.D. shipments will increase the shipping cost about 6 €.

Invoice / Purchase on account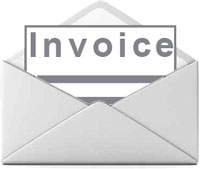 With Purchase on account you receive your goods together with the invoice. The invoice is due within 10 days without deduction.