Universal Schnapps
Hersteller: Ballistol
Artikelnummer: 29773
Dieser Artikel ist nur in unserem Lagerverkauf erhältlich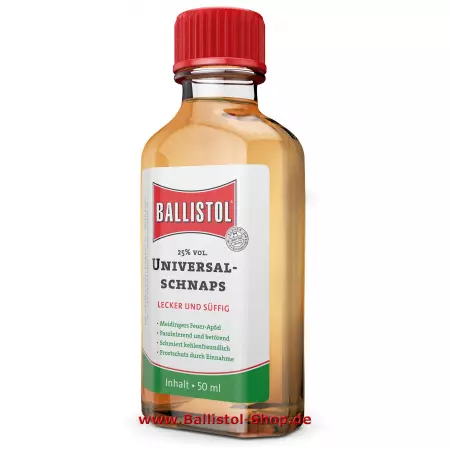 Ballistol Universal Schnapps apple brandy
Ballistol universal schnapps consists of 25% vol. Apple brandy from German production. Optically layout like Ballistol universal oil, which has been proven for more than 110 years.
An original party drink for Ballistol fans.
Also online retailers are obliged to check the age when selling alcoholic beverages. We ask for your understanding that you can only purchase this product in our store.
---