Safety spiral for defense sprays
Manufacturer:

Ballistol

Product No.:

24240

EAN:

4017777242409

Immediately ready for shipping


Delivery time 1 - 3 days inside Germany (

further

)

for deliveries abroad to the EU, Switzerland (CH) or Luxembourg (LU) within 3 - 5 days
for all other foreign deliveries within 7 - 14 days

Sliding-scale prices
: from 5,05 EUR to 6,04 EUR
3 pcs
per 6,04 EUR
10 pcs
per 5,79 EUR
20 pcs
per 5,67 EUR
40 pcs
per 5,55 EUR
60 pcs
per 5,42 EUR
100 pcs
per 5,05 EUR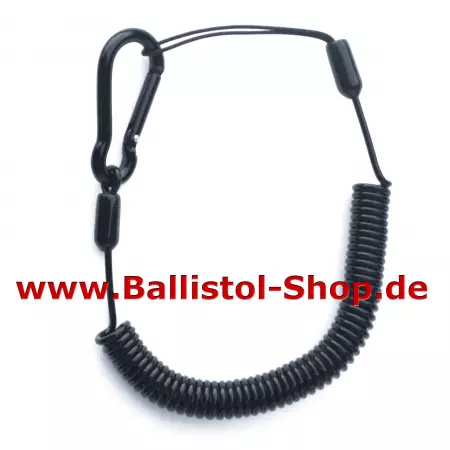 Safety spiral for defense sprays
The locking spiral is used for the "blind" detection of defense sprays.
Again and again you hear that a victim had a defense spray, but could not use it fast enough. The reason may be that you had to look in the wrong coat pocket or in a crowded purse. Unfortunately, this time is not available in emergency situations. Therefore, quickly locating the defense spray can be critical to effectively defending the attacker.
Ballistol has solved this problem. The backup spray for defense sprays, is attached to the closure of handbags, belt loops, etc. with a light and inconspicuous carabiner. This spiral points the direct path to the defense spray. This path is very short, as the spiral is extremely elastic. The approximately 20 cm long spiral allows immediate access to the very short path and a more than sufficient radius of action through the enormous flexibility with a stretchability to about one meter. All Ballistol defense sprays are equipped with a suitable attachment option.
Technical specifications
Total length: approx. 28 cm
Length spiral (relaxed): approx. 10 cm
Stretchable to over 100 cm

---