Jag tip
Immediately ready for shipping


Delivery time 1 - 3 days inside Germany (

further

)

for deliveries abroad to the EU, Switzerland (CH) or Luxembourg (LU) within 3 - 5 days
for all other foreign deliveries within 7 - 14 days
6 mm
2,39 EUR*


Product No.:

72051060

/ EAN:

2000720510603

7 mm
2,39 EUR*

Product No.: 72051070 / EAN: 2000720510702

8 mm
2,39 EUR*

Product No.: 72051080 / EAN: 2000720510801

for shot-guns
2,79 EUR*

Product No.: 72050000 / EAN: 2000720500000
*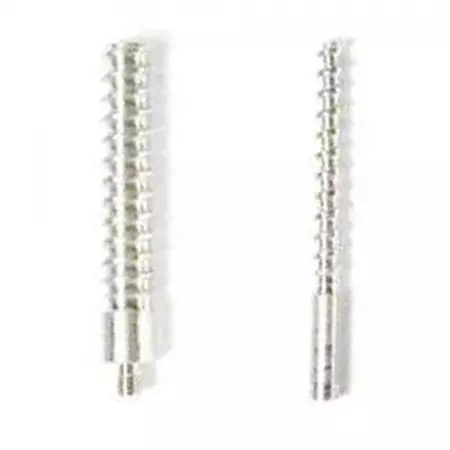 Jag tip
You can wind our silk gun oakum and our hemp-oakum on the holder. The oakum holder fits exactly on our cleaning rods.
Simply wrap the cleaning oakum on the spiral holder. This is a simple but very effective method of barrel cleaning and fits individually to each caliber. The jag tip is made of solid aluminum and is much softer than gun steel, therefore scratches in the weapon steel are not possible by the holder.
Note:
The oakum holder in caliber 6 mm and 7 mm has an internal thread
The oakum holder in caliber 8 mm and the coin holder for shotguns has an external thread

Further Information

Here you find all Gun oils at a glance


Here you find all chemical and manual barrel cleaner


Universal Gun care cloth for all surfaces and each chemial.
The spezial fabric of the gun care cloth is neutral against each surfaces and materials and extra absorbent.


Here you find all Products for gun care at a glance.


Get to know Ballistol Universal Oil – proven since 1904.

Oilers and Dispensers. Here we offer environmentally friendly alternatives to spray cans with propellant gas and also precision oil pens to dose your oil drop by drop.

---