Tick Remover
Product No.:

SOZZE1

Immediately ready for shipping


Delivery time 1 - 3 days inside Germany (

further

)

for deliveries abroad to the EU, Switzerland (CH) or Luxembourg (LU) within 3 - 5 days
for all other foreign deliveries within 7 - 14 days

Sliding-scale prices
: from 3,97 EUR to 4,68 EUR
3 pcs
per 4,68 EUR
20 pcs
per 4,42 EUR
40 pcs
per 4,32 EUR
60 pcs
per 4,23 EUR
100 pcs
per 3,97 EUR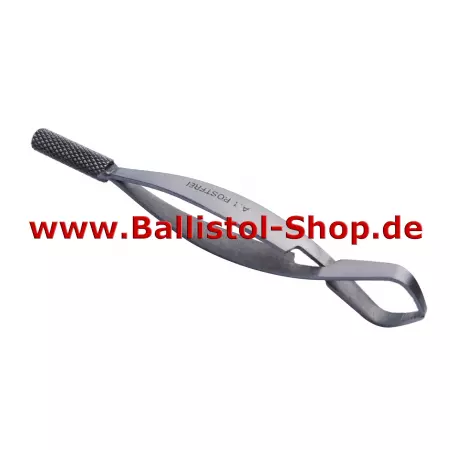 Tick Remover for safe removal of ticks.
Who wants to remove ticks safely, should definitely use a tick remover.
Maintain tick bites and stings with Neo-Ballistol or Ballistol-Animal.
After a sting or tick bite, it is advisable to disinfect the wound and maintain. Both can get by Neo-Ballistol or for Animals with Animal Care Oil. Both oils disinfect, soothe the itching and promote healing.

The Tick-Remover is also a component of the 54-part Home Pharmacy.

Here you find Animal Care Oil and Tick Remover in a pet care kit for an affordable total price.

Further Information


For your animals, there is also the special insect repellent for animals: Stichfrei Animal ensures that annoying and dangerous insects leave your animals alone. There is also Stichfrei as a tropicalized insect repellent for people and especially for children.

Horse Shampoo
The spezial shampoo for horses is dermatologically tested with "very good" and contains no dyes, fragrances or preservatives. The shampoo is available in two fragrances and in a variant for particularly sensitive horses mold and foals as horse shampoo sensitive.

Neo Ballistol Home Remedy: Relax, Care and Heal.
Here you will find special products for body care.

For countless applications in home, farm and workshop, there is the well-tried Ballistol Universal oil.
Tick Remover for safe removal of ticks..

---