Plug for Bore and Silencer
Manufacturer:

Ballistol

Product No.:

23302

EAN:

4017777233025

Immediately ready for shipping


Delivery time 1 - 3 days inside Germany (

further

)

for deliveries abroad to the EU, Switzerland (CH) or Luxembourg (LU) within 3 - 5 days
for all other foreign deliveries within 7 - 14 days

Sliding-scale prices
: from 5,59 EUR to 5,83 EUR
3 pcs
per 5,83 EUR
10 pcs
per 5,67 EUR
20 pcs
per 5,59 EUR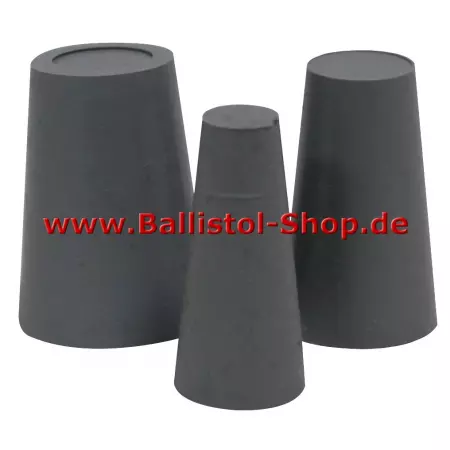 Plugs for barrels and silencers
Three plugs for all calibres for closing the gun barrel or the silencer for cleaning purposes. The rubber corks are conically shaped. Perfect for filling up the gun barrel with barrel cleaner or for filling the silencer with silencer cleaner. The three cocks and silencer plugs have the following dimensions to cover all calibres:
Silencer plug small: 5 mm to 9 mm for air rifles and sub-caliber
Silencer plug medium: 8 mm to 20 mm
Silencer plug large: 10.5 mm to 14.5 mm
Length of the silencer plug 20 mm each.
---