Counter display cylinder spray
Product No.:

25942

Immediately ready for shipping


Delivery time 1 - 3 days inside Germany (

further

)

for deliveries abroad to the EU, Switzerland (CH) or Luxembourg (LU) within 3 - 5 days
for all other foreign deliveries within 7 - 14 days

Sliding-scale prices
: from 52,05 EUR to 57,57 EUR
3 pcs
per 57,57 EUR
10 pcs
per 56,19 EUR
20 pcs
per 55,50 EUR
40 pcs
per 54,81 EUR
60 pcs
per 54,12 EUR
100 pcs
per 52,05 EUR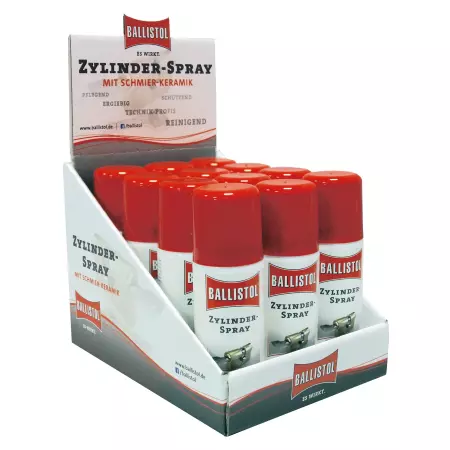 Counter display cylinder spray
The counter display with the cylinder spray is particularly suitable for
Ironmonger
Household goods stores
Garages
Motorcycle shops
Bicycle Dealers
Components fitters
etc.
Here you get the cylinder spray separate.

Further Information


Get to know Ballistol Universal Oil – proven since 1904.

Here you will find all all Oiler and Dispenser. Here we offer environmentally friendly alternatives to spray cans with propellant gas and also precision oil pens to dose your oil drop by drop.
---